The Story and Power of Place | March 10, 2016
There is something quite special about the Pittsburgh region that makes it unlike any other place. But what is it: the topography? The accent? The cuisine? The black and gold? Our story of place includes of all these, but also touches on something deeper. How do we express a place's uniqueness in a way that captures the spirit of who we are, where we are, and where we are headed? We think our speakers have the answers.
Joel Glanzberg shared his life's work on creating a symbiotic relationship between human existence and natural systems, and the role of mindfulness and self-reflection in understanding our place in the complex world around us. Valerie Goodwin shared how fabric, paint and thread can be used to map narratives through three lenses: the personal narrative, the fictional map narrative, and the political/sociological narrative. Majestic Lane talked about moving beyond placemaking to sustaining and growing places that also promote equity and inclusion.
More About Our Speakers: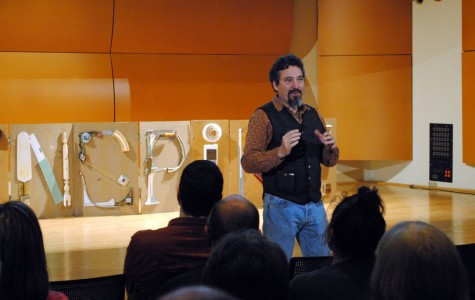 Joel is a tracker and teacher of patterns in landscapes, and has focused on the integration of humans in their place. He works to help people learn to understand their
read more