Biophilia – Inspiring Beauty, Love, Connection, and Health through Our Places | March 8, 2018
We dove into the world of biophilic design with one of the nation's preeminent experts, CEO of the International Living Future Institute Amanda Sturgeon. Biophilic design is based on the idea that people have an innate connection to nature, a relationship which benefits a community's physical and psychological health. We learned how designers are incorporating elements of the natural world into the built environment, from green walls and stormwater gardens to circadian lights, variable temperatures, and places of refuge. We also heard from local architect Patricia Culley, who shared examples of biophilic design in Pittsburgh.
About the speakers:
Amanda Sturgeon, FAIA, is the CEO of the International Living Future Institute. She joined the Institute in 2010 following a career as a licensed architect with fifteen years experience designing and managing
read more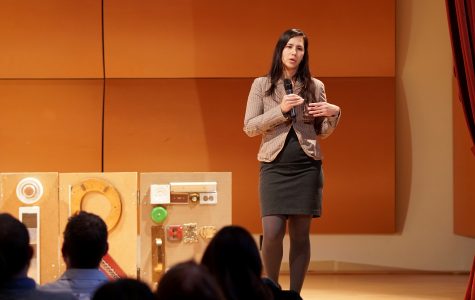 Patricia Culley, AIA, WELL AP, LEED AP, is an Associate at Bohlin Cywinski Jackson, an award-winning national architecture firm that excels in thoughtful, humane design that celebrates the spirit of place.
read more