How Schools & Community Institutions Can Utilize the Surrounding Community to Enhance Education & Engage Our Youth | January 16, 2014
See All Photos From The Event
"Give children a chance to love the earth before we ask them to save it." –David Sobel
During this Inspire Speakers Series lecture, thought-leaders David Sobel and Jane Werner shared their visions for healthy communities and the enrichment of learning for both students and adults. Both speakers guided us along a path from wonder and joy towards social action and inspiring education. Some elements of their visions for healthy communities include:
-Value of place-based education in celebrating local history, art, and the environment through play, wonder, exploration and hands-on learning.
-Opportunity for environmental education to provide an escape from the "ecophobia" that posits the natural world as a tragic problem, and for inspired curriculum to serve a social purpose.
-Positive impact on student achievement and engagement when education is designed like the local farmers' market, drawing on the resources and diversity of the local community.
-Children's Museum's commitment to community locally and nationally, and their exciting programming that goes beyond the museum's borders.
-Role of children's museums and other community institutions to inspire and innovate as they work on the edge of formal education.
-Possibility for connecting our schools, community institutions, and businesses to create a culture of thriving community collaboration and learning.
About Our Speakers: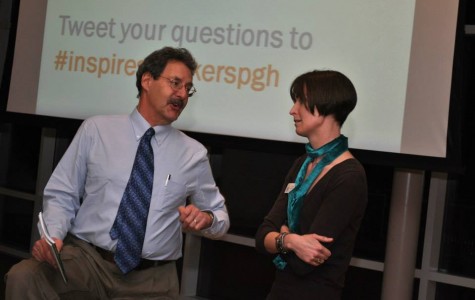 David Sobel, a celebrated educator and writer who advances and promotes the philosophy of place-based education. By helping to establish the reciprocal relationships between our environments, our schools and our
read more
Jane Werner, the Executive Director of the Children's Museum of Pittsburgh, a local cultural gem, who is inspired by the connection between science and art as well as the co-education
read more