Civic Dinner: Social Impact and Investing
November 14 @ 6:00 p.m. – 8:30 p.m. EST
In an increasingly fragmented world, the ability to connect with one another becomes ever more powerful. Though we often forget it, human beings are storytellers, and we relate to each other through shared experiences, dining, and dialogue. Civic Dinners are meals hosted for a small group of people—old friends and new ones—and with the objective of engaging in profound and mindful conversations about topics that are sensitive, yet imperative, to discuss.
EXPERIENCE:
As an extension of the Inspire Speakers Series, Green Building Alliance and our partners design several shoulder events to create stronger interpersonal and community connections while weaving in topics of interest presented on stage over the last five seasons. We invite you to join us and our gracious dinner hosts Joshua Pollard and Rich Overmoyer for an evening of conversation and community building around the topic of social impact and investing.
About our Hosts: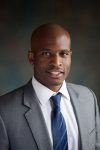 Joshua Pollard – CEO and Founder of Omicelo.
Joshua Pollard is a US real estate expert and the CEO and founder of Omicelo, a mission-­driven real estate investment firm. Joshua led US housing research for Goldman Sachs from 2009 to 2013. Before founding Omicelo, Joshua used a psychology-based investment strategy to drive $100 million of real estate capital investments for Pine River Capital Management. Joshua is a board member of Pittsburgh Gateways, a nonprofit economic development organization most recently responsible for Pittsburgh's $44 million Energy Innovation Center redevelopment. Omicelo Cares, the 501(c)(3) affiliate of Omicelo, uses real estate principles to advance the education and wealth of Americans in disadvantaged neighborhoods; Joshua was invited to the White House to receive the President's Volunteer Service Award for this work. Joshua graduated from Sewickley Academy and the University of Rochester with dual degrees in statistics and economics.
Rich Overmoyer – President & CEO of Fourth Economy.
Rich founded Fourth Economy in 2010 and has since been leading the charge to help clients translate complex ideas and data into solutions for their communities. He is creative, thoughtful, and entrepreneurial, and uses his own experiences as a guide in his work to connect people who share similar ideas and values. He strongly believes in honesty, respect, and creating true partnerships with clients. Rich attended the University of Pittsburgh Graduate School of Public and International Affairs and holds a M.A. in Public Policy and Management and B.A. in Political Science and English Writing.