Inspire Speakers Series Presents: Women+ in Green
June 6 @ 4:30 – 7:30 pm | Hill House Association

Green Building Alliance is working to elevate Pittsburgh's network of united, powerful, Women+ in Green. For our opening night of this two-day celebration, we'll hear from women in sustainable manufacturing on a local and international scale.
Register Here
About Our Presenters: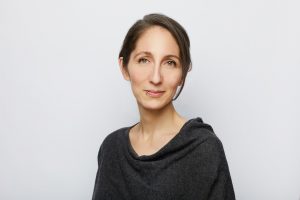 Jane Abernethy is Humanscale's Chief Sustainability Officer. She leads the company's efforts to create a net positive impact through both its products and operations. Collaborating closely with company executives as well as designers and engineers, Jane guides the development process to help create the most sustainable products possible.
An industrial designer by trade, Jane spent over a decade working and leading design teams through the development of new products prior to her role as CSO. During her time at Humanscale, Jane has helped the company aim toward a vision of doing more good than harm, having a net positive impact, and being an overall benefit to the world.
Jane often shares dialogue around sustainable product design and manufacturing at a variety of conferences and events globally, including Greenbuild, the United Nations Office of Partnerships, and more. Jane's work has been recognized internationally, notably the prestigious Red Dot award and the GB&D magazine's Women in Sustainability Leadership Award. Under her leadership, Humanscale has been recognized as the first manufacturer to achieve the complete Living Product Challenge and is a founding member of the Next Wave Initiative.
Visit Humanscale's website here.
Atiya Jones is an autodidact creator of abstract organic accumulations. Her work serves as a reflection of human migration, and more specifically the modern diaspora known as gentrification.
When considering the Afro-American experience within our country, one must see that communities of color have most often been moved by force, for capital gain. Having personally witnessed the socio-economic/demographic shift of neighborhoods in Brooklyn, Los Angeles and now, Pittsburgh, the artist questions how populations reconnect, rebuild and heal their communities. By creating art, Jones creates value. As a woman of color, this is an act of defiance, empowerment and visibility.
Her work is about human connection. It is a visual depiction of healing, finding one's tribe and building a life as a unit. It is about the magic permeating beneath the surface of self, and the search to find it.
It is soft, tense, mobile and still.
The Flatbush (Brooklyn), NY native is currently navigating life in Pittsburgh, PA.
Visit Atiya's website here.